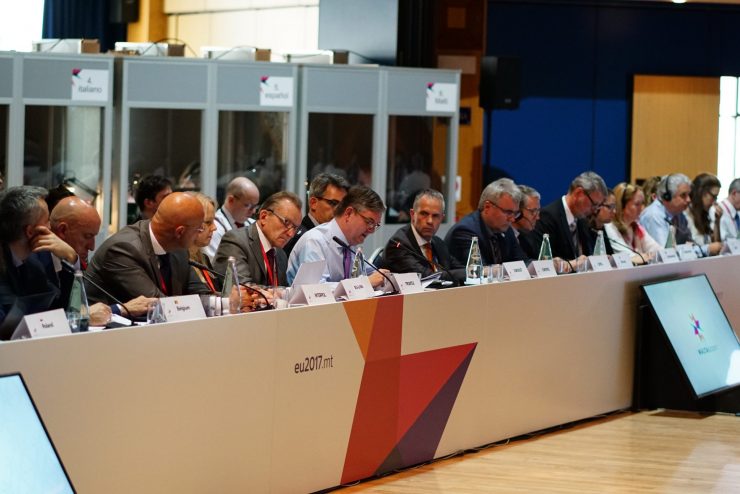 INTERPRETATION
Maltese presidency of the Council of the European Union | 2017
Solten managed the interpreting services for the whole Presidency (6 months) and we coordinated the logistics for our 121 interpreters.
Meetings requiring the full EU Language Regime: up to 24 languages with all official European languages, including Irish Gaelic + Arabic and Norwegian.
This challenging project was successful: we received congratulations from the Management team of the Maltese EU Presidency Unit and from Michel Barnier, European Commissioner for Internal Market & Services and European Chief Negotiator for Brexit.
121 interpreters
29 high-level conferences
447 interpreting services
Up to 24 booths
477 hotel nights for our interpreters
287 return flights to all over Europe
440 airport and hotel transfers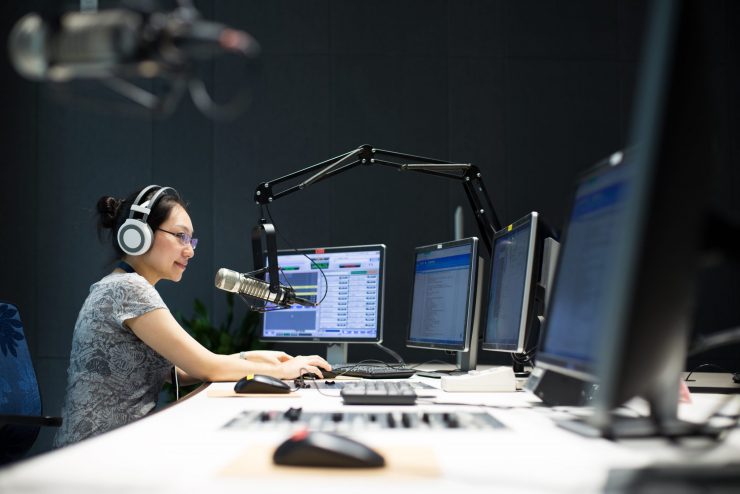 AUDIOVISUAL
Societe Generale E-learning | 2017
For the translation of its e-learning materials, Societe Generale was looking for a fast and economical solution for its in-house and Europe-wide training. In total, the project had no less than 13 videos to translate into 10 languages within a tight deadline.
Such a project required various services as well as an important technical aspect: we started with the subtitling (translation + revision) then we applied the voice synthesis in the 10 requested languages. The customer was able to select each voice themselves (female or male voice, age, type of voice, etc.).
Societe Generale was very satisfied with the services provided by Solten and underlined our ability to meet deadlines.
For all your audiovisual projects, Solten offers the following services:
Voice-over
Dubbing
Subtitling(manual and automatic)
Transcription
Speech synthesis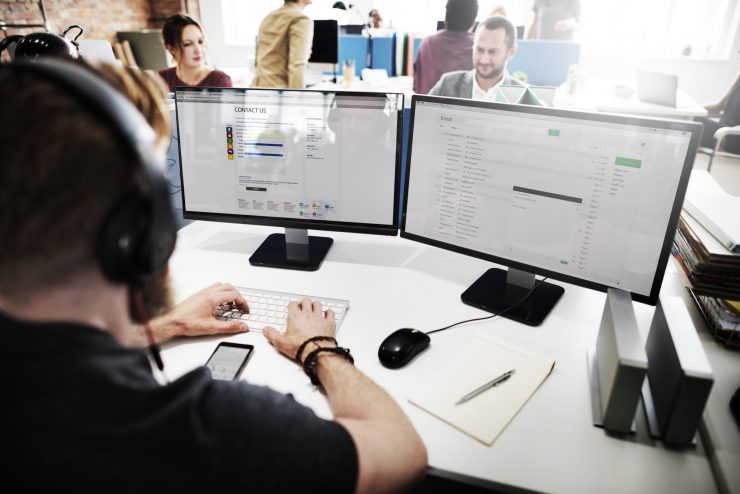 TRANSLATION
Directorate-General for Translation | since 2010
Since 2010, the Solten Group has been selected as an official provider of translation services for the European Commission (for English, French and Czech).
We translate official publications and internal documents, based on the translation + revision process. The main topics are economy, finance and statistics.
Translation Centre for the Bodies of the EU | since 2010
We have also been an official translation provider of the European Union since 2010 for the following sectors and EU agencies: health (EMA, ECDC), environment (EEA), aeronautics (EASA), rail (ERA), and chemicals (ECHA).
We have been selected to translate from English into up to 17 European languages, using the translation + revision process conforming to the ISO 17100 standard. The types of documents we translate are mainly technical, administrative and legal.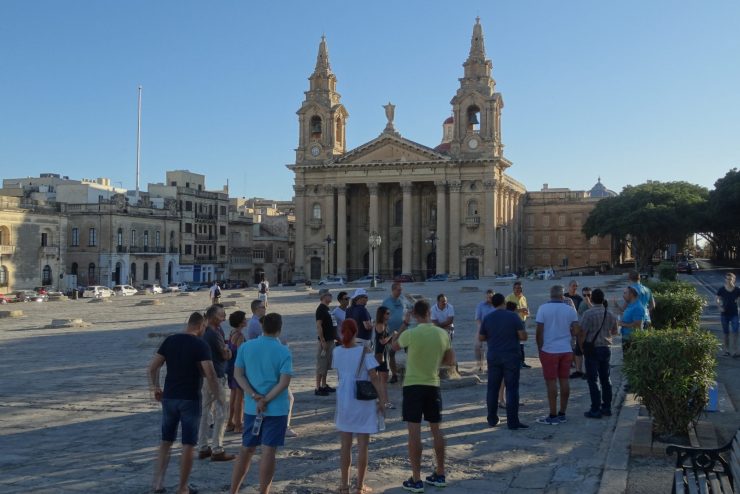 TEAM BUILDING
HP Inc. | 2017
Our agency managed the team building trip to Malta of the HP Inc. teams. During a programme full of new experiences, the participants created bonds and showcased certain talents. The stay included, amongst other things, a welcome cocktail, a cruise, an iPad treasure hunt in Valletta and a guided tour of Mdina.
Our network of partners on the island enabled us to offer services at a very competitive price: 4 star hotel with swimming pool, gourmet rooftops to discover Maltese cuisine and comfortable meeting rooms adapted to our client. HP Inc. benefited from our airport reception service as well as land and sea transfers throughout the stay.
Solten received many positive comments. Delighted with her collaboration with our agency, Tatiana E, Marketing Manager, told us: "Thank you very much for magnificent event and all your support and effort!"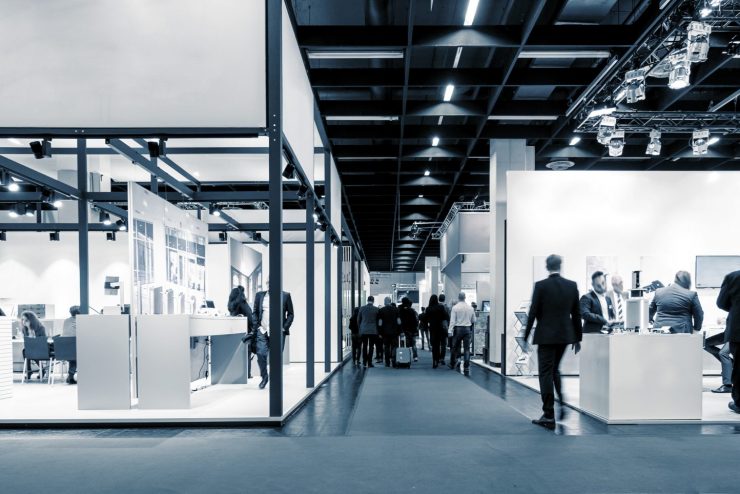 FAIRS & EXHIBITIONS
In recent years, we have provided language solutions for a variety of sectors such as agriculture, technology, sports, industry and cosmetics.
Solten managed up to 20 simultaneous interpreters at the same event in the following languages: English, French, German, Spanish, Italian, Russian and Czech.
Paris International Agricultural Show | Paris (France)
INTERCHARM Professional | Moscow (Russia)
VAPEXPO | Paris (France)
Tech&Bio | Drôme (France)
Intermontain | Špindlerův Mlýn (Czech Republic)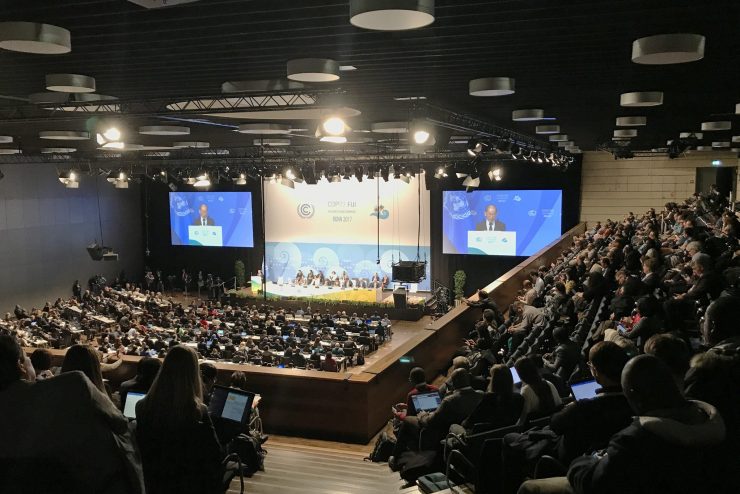 INTERPRETATION
United Nations missions COP21 to COP24 | 2015-2018
Solten's clients were Dubai Electricity and Water Authority, UNDP, UNOPS and Climate Action Network International. The Climate Change Conferences COP21 to 24 required interpreters mainly specialised in the environment, politics and health.
At COP21, our 13 interpreters worked on 80 events in total, on the Rio Convention and the Caucus/Indigenous People's Pavilions.
At COP22, we conducted the simultaneous interpreting of a meeting for the UNFCCC.
After Paris, Marrakech and Bonn, Solten excelled at the COP24 in Katowice, providing interpreters for numerous events. We worked for prestigious organisations, such as WWF, the French Senate, and once again for the GIZ and the University of Colorado.
These public organisations were very satisfied of our expertise, our professionalism and our flexibility.
"Many, many, many thanks for all your help. I don't know what I would do without you! I'm very glad that we can cooperate together.

Thank you for all translations and that you are so fast! Great job :)"


---

Fashion industry

Julia K, Retail Department

« Notre équipe a été satisfaite des projets menés avec Solten : des prix avantageux et une grande réactivité. Nous avons également apprécié le service clientèle et le geste commercial suite au projet épineux de la plaquette commerciale. »

---

Food industry

Eve D, Marketing Department Europe

"Let me share with you a very positive feedback on the proofreading of 4 catalogues that we have received this week. Especially the proofread on main catalogue was very detailed, punctual and professional. We are very happy with this proofreader."

---

Communication agency

Martina G, Sales Literature

"Děkuji moc za skvělý překlad."

---

Tourism industry

Alžběta P, Management

« Votre équipe a constamment répondu de manière constructive à des exigences présentées dans les différents espaces de la réunion. Nous vous remercions une fois de plus pour votre contribution au succès de cet événement. »

---

Local authority

Bruno Miguel C.P, Regional Manager

"Your interpreter was A+++++. It was such a pleasure to work with someone so professional. He did an excellent job."

---

Law firm

Michelle C, Immigration Lawyer

"Preklady sú veľmi kvalitné, ďakujeme."

---

Medical equipment

Jana K, Project manager

« Un grand merci pour la traduction - rendue avec une demi-heure d'avance sur un timing déjà plus que serré : quel service client, bravo ! »

---

Food industry & health

Virginie-Hélène H-M, Marketing Department